Monica Alicea | Senior Associate | Guayaquil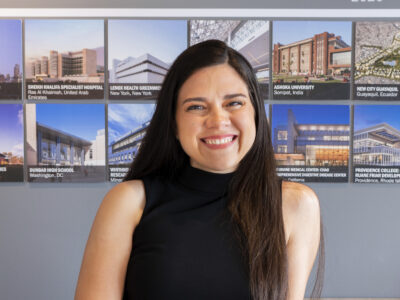 I was born and raised in Puerto Rico, an island in the Caribbean that is as beautiful as it is full of culture and tradition. I left 14 years ago to pursue graduate school, and subsequent circumstances would force me to make a career and a life away from home. As a part of the growing Puerto Rican diaspora, having now lived long periods in both New York and Guayaquil, I have struggled with fitting into cultures that sometimes felt familiar and sometimes alien to me.
However, I have been exposed to people, places, and cultures that have brought me amazing food, language, accents, humor, and many other customs and traditions that I will always take with me.
Why are you interested in DE&I is issues? 
As a child, I grew up with the feeling that my cultural identity was something to be protected as if someone wanted to take it away. That's because I was born in a place that had historically been forcibly appropriated by others. Growing up on this cultural battleground has been a lifelong process of resistance that's become more relevant each day as our people keep being displaced, and as we increasingly assimilate into the American culture.
I think each and every one of us has a story to tell, and we have experienced moments where we might have been discriminated against or felt uncomfortable with people assuming our gender or cultural identity. At the same time, we know we might possess privileges that others don't. Openly discussing diversity and inclusion issues allows us to gain perspective about where we all come from, and we can become more empathetic with each other in the process.
Ahmed Zaman | Senior Associate | Washington, DC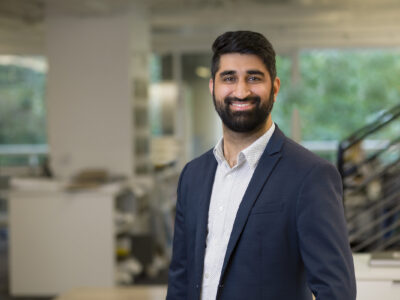 My parents immigrated to the US from Pakistan in the mid-1970s. We moved around quite a bit between New Jersey and New York, but eventually made our way to my hometown of Annapolis, MD. My cultural heritage is a strong part of my identity. Travel has always played a huge part of getting exposed to different cultures and experiences that have given me a holistic view of the world.
This has influenced my work at varying scales between domestic and global practice. I've always been a foodie, and I'm a wannabe chef to the point where my wife gifted me a chef's coat that I put on from time to time when I'm cooking for family or friends.
Why are you interested in DE&I issues?   
We often talk about how we want our firm to be a reflection of the society we serve – this is why I'm most keen on supporting our DE&I efforts across the firm. It's about amplifying DE&I perspectives for a more equitable and just place to work, but also ensuring that we have a greater reach to our communities and creating a pipeline for future diverse generations to enter the practice. Ultimately, DE&I ties back to our Human By Design ethos.