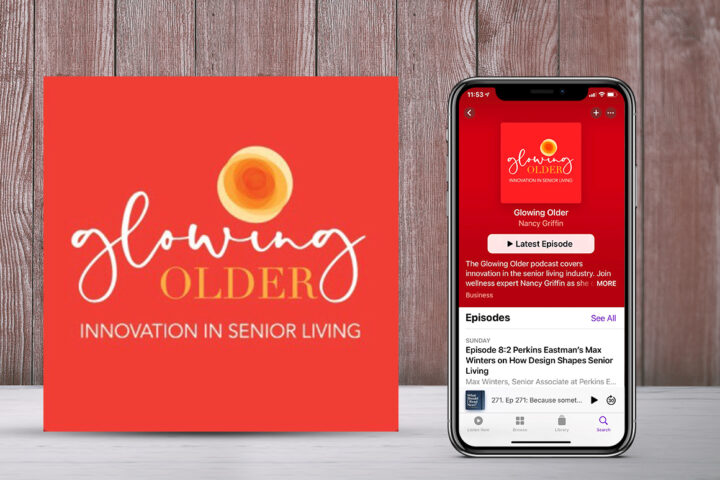 Pittsburgh, PA — Max Winters, Senior Associate, discusses Perkins Eastman's 40-year legacy in senior living, the importance of the built environment for older adults, solutions for the underserved 80%, and what the future holds in SeniorTrade media's new Glowing Older podcast.
Glowing Older is hosted Nancy Griffin, a veteran entrepreneur in hospitality and wellness and a recognized leader in the spa industry for more than 20 years. In 2020, Griffin expanded her focus to showcasing innovation in senior living and aging services, founding SeniorTrade media and producing the popular weekly business podcast Glowing Older, the SeniorTrade Brief and Blog. Senior Trade media features powerful voices shaping the business of aging well.
Listen to the podcast here.
Prefer to read? Max Winters' interview as part of SeniorTrade's Focus on Innovation series offers a glimpse into his path and passion for senior living design in a written format.
Read the article here.